Our people stories
Be yourself & Do great work - Jissa Valeria-Woss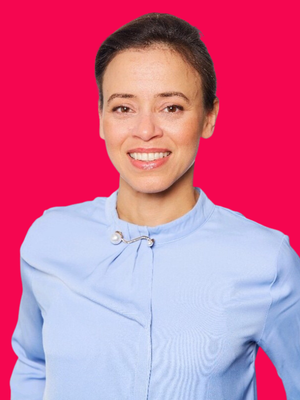 I started electronics in telecommunications in India, where I grew up. I got into engineering because my favourite subject was always math, and I knew that's what I was good at, then as I grew up, I became interested in electronics. This then encouraged me to move to the US.
When I moved, I was told that it would be difficult to find a job, but I was determined to work hard and write my own story. Then, after an initial internship, in 2015 Transit Wireless gave me the opportunity to work as a trainee engineer.
There were probably two or three women in the engineering team, but my manager and co-workers made sure I felt very comfortable and was involved in everything. They allowed me to grow within the team and after six months, they offered me a full-time position. I got promoted to assistant project engineer and a year later as project engineer.
Now that we're integrating into Boldyn Networks, it definitely feels more structured; like we're on the right path. It feels like we're one team, part of something bigger as a collective. I'm excited for this change and think the future is bright for Boldyn Networks. Even here in the US, it's not just New York. We have mobility in the West Coast, New Jersey, and we have different projects and different things to try out. Being one company under one brand, we have more opportunities to grow and develop.
I'm always thankful to the person who selected me. Who believed in me and gave me that opportunity as the trainee engineer.
— Rebecca Rajan
Cost Manager, Boldyn Networks
I'm now a cost manager, where I work under direct supervision of the Vice President of Construction and Project Execution, who acts as my mentor. The role itself requires both engineering and financial accounting skills, and I act as an integrator between the finance/accounting and engineering departments.
I have to thank my mentor for placing me in this role, as he recognised that it was great for my skillset. I'm lucky that I'm supported by my mentor to keep growing; encouraged and motivated to do better every single day, so I can bring value to the whole team. And I couldn't be prouder of the work I get to do.
The management at Boldyn Networks also gives importance to ensuring there's a diverse culture here. They strive to include people from all different ethnicities and backgrounds and encourage them to work towards reaching management positions. We have the platform to be ourselves, be bold, be dynamic, excel and improve, and push to be better.
This is also reflected when it comes to encouraging and supporting women to get into engineering. We're heavily involved in different forums and organisations that encourage female engineers of all ages, showing them that we're here doing the same work the men do, and doing it well. It's only because I'm part of Boldyn Networks that I get to be part of initiatives like this, and I'm very proud of that.
Build networks that benefit society
Join Rebecca and the team in the US or around the world. Be yourself and do great work.