BAI Communications, soon to be Boldyn Networks, names Teddy Lo as Managing Director, Hong Kong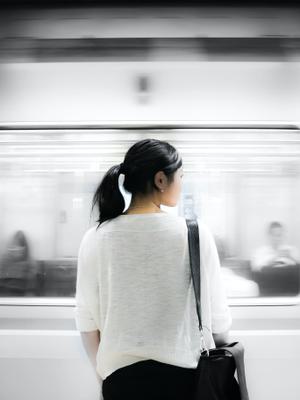 11 May, 2023 – BAI Communications (BAI), a world leader in shared communications infrastructure, which will rebrand as Boldyn Networks by this summer, has named Teddy Lo as Managing Director of its Hong Kong operation effective 15 May. He's taking over from Paul Chan who has decided to retire at the end of June.
Teddy Lo brings more than 20 years of experience in mobile radio network technology and sales leadership roles, working for tech companies like Nokia Siemens Networks where he spent 16 years, Syniverse, CompAsia, ULab and CSL Mobile Limited. His experience includes roles across enterprise, government and the public sector.
In this new role Teddy will be responsible for leading the BAI team based in Hong Kong in defining and executing a regional strategy. He will build and maintain close relationships with BAI's local customers and partners and identify new growth opportunities in Hong Kong and the wider marketplace.
Brendan O'Reilly, Group Chief Technology Officer at BAI said: "We are delighted to welcome Teddy to the BAI organisation. Hong Kong is a leading technology market worldwide and a foundational market for us. With Teddy now leading our team in Hong Kong I'm looking forward to exploring new business opportunities in the region. This is also a very exciting time for us as we continue our transformation into the new Boldyn Networks, with an unparalleled vision for an interconnected future."
Paul Chan, current Managing Director of BAI Hong Kong, will be working hand in hand with Teddy until his retirement in June. Paul started Radio Frequency Engineering Ltd (RFE) in 1997, building up a very successful business which was then acquired by BAI in 2007. For the past 16 years, as part of the BAI brand, he has continued to provide leading-edge technological solutions and has been instrumental in growing BAI's relationship with customers in Hong Kong, primarily with the local transport authority.
Igor Leprince, Group Chief Executive Officer at BAI said: "Paul Chan's work in Hong Kong has contributed hugely to BAI's success in many parts of the world. I deeply appreciate Paul's hard work and commitment and the valuable contribution he has made in building our business in the past years. I'm also very excited with Teddy's addition to the team, whose experience will help shape the next chapter of the soon to be Boldyn Networks in Hong Kong."
Teddy will report to Brendan O'Reilly, BAI's Group CTO, with the purpose to build a closer relationship with the Group technology team, allowing for further collaboration and best practice sharing across other BAI markets.
Note: BAI Group will be splitting from BAI Australia to become Boldyn Networks at the end of June and establishing its global headquarters in the Northern Hemisphere. The Australian business will continue to operate under the BAI brand for now. BAI Australia leads one of the most extensive broadcast networks in the world and it's focused on expanding its telecommunications offering with the long-term vision of growing and scaling with customers to advance connectivity across Australia.