BAI Communications transforms into Boldyn Networks powerhouse brand, outlines growth ambitions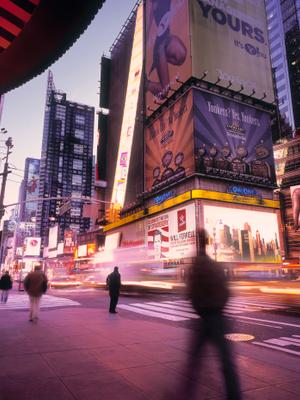 BAI Communications, Mobilitie, Signal Point Systems, Transit Wireless, Vilicom and ZenFi Networks brands to be brought together under Boldyn Networks banner.
BAI Communications (BAI) today revealed it will rebrand as Boldyn Networks, bringing together its six companies under one, new brand. The new powerhouse will immediately become one of the world's largest shared network infrastructure providers, supporting mobile and fixed network operators and customers in the transit, venue, government, military, and enterprise sectors with an integrated portfolio and expanded capabilities.
BAI will begin operating officially as Boldyn Networks at the end of June 2023. The company has established a strong reputation as a key challenger that delivers the advanced shared network infrastructure needed today for a reimagined, smart, inclusive and sustainable future. From interconnected transit, venues and enterprises to smart cities, Boldyn Networks will enable new possibilities in the way people live, work and play.
Established in Australia in 1923, BAI has a 100-year pedigree in broadcast and telecom solutions. In the last two years, BAI has delivered impressive organic and inorganic growth, acquiring Mobilitie, Signal Point Systems and ZenFi Networks in the United States, and Vilicom in Ireland and the UK. It also secured multi-year agreements to deliver connectivity services on transport networks in London and New York; was awarded a 20-year partnership with Sunderland City Council to create the UK's most advanced smart city; and expanded into Italy, its first operation in mainland Europe. All companies, in addition to Transit Wireless, which has been part of the group since 2010, will become one team and one brand: Boldyn Networks.
BAI companies have a collective, global, and proven track record of innovative infrastructure deployments, including connectivity for 7 major transit systems with nearly a thousand stations covered around the world, more than 10,000 small cells, 250 venues with DAS, 77 co-location facilities, nearly 2,000 miles of fibre and 300 macro towers. This is in addition to some of the largest Wi-Fi networks above and below ground in cities like NYC, Las Vegas and London, connectivity deployments in 75 U.S. military bases with the rights to deploy 40 more, and 2,000 Link kiosks in NYC with the rights to deploy 4,000.
"This is a historic and exciting day for us, by launching Boldyn Networks we're bringing together the power of all our businesses under one brand and creating the global neutral host partner of choice for customers," said Igor Leprince, Group CEO of BAI Communications. "Boldyn Networks will be greater than the sum of its parts. We will be integrating a portfolio of neutral host solutions, supported by a team of diverse and highly skilled experts, and years of experience in the public and private sectors. I'm looking forward to the bright possibilities for our customers and for our people as one brand, and to the collaborative role that Boldyn Networks will play in shaping the future of our industry."
A strategy of growth
Backed by Canada Pension Plan Investment Board (CPP Investments)1, Boldyn Networks can count on the financial flexibility and stability needed to continue with its growth strategy in the long-term. The company has ambitious plans for the future, including exploring new potential acquisitions.
With nearly 700 employees across offices in the United States, the UK, Ireland, Italy, Hong Kong and Canada, Boldyn Networks will support landmark shared infrastructure projects, including:
Long-term agreements with transit authorities to deliver connected solutions for subway systems in New York, Toronto, Hong Kong, San Francisco, and London.
Enabling smart communities through next generation digital infrastructure like in the case of Sunderland in the UK.
Helping close the digital divide by deploying the largest free outdoor Wi-Fi network in the U.S. through the NYC Link project.
Providing seamless connectivity for enhanced fan and visitor experiences at hundreds of major sports and entertainment venues and airports in the U.S., UK, Italy, and Ireland.
Creating private networks in challenging environments like offshore windfarms and major ports.
The company's shared network infrastructure will be the answer to some of the greatest sustainability challenges customers and partners face today, as it brings installation efficiencies for multi-operator coverage, lower costs, and less material waste.
The newly created Boldyn Networks has a compelling vision for an interconnected future, and a bold and dynamic team looking at creating long-term positive change for everyone.
Notes
1The Canadian Pension Plan, CPP Investments, is a trusted long-term investor with C$529 billion under management (as of 30 September 2022), and actively invests in infrastructure assets around the world.
-Boldyn Networks' global headquarters will be in the Northern Hemisphere and the BAI Group will be splitting from BAI Australia to become Boldyn Networks by this summer. The Australian business continues to operate under the BAI brand for the time being. BAI Australia operates one of the most extensive broadcast networks in the world and it's focused on expanding its telecommunications offering with the long-term vision of growing and scaling with customers to advance connectivity across Australia.
-BAI Group's U.S. businesses will be integrating under one leadership team as Boldyn Networks.