SuperHeading
Building the smart cities of the future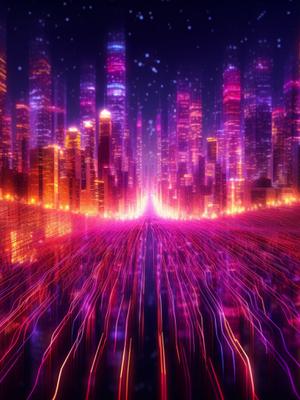 The global population living in urban areas is projected to exceed two-thirds by 2050, posing social, environmental, and economic challenges. However, smart city technology offers a solution by creating responsive communities and cities. This technology has been proven to improve safety, health, transport, infrastructure, affordable housing, sustainability, and connectivity. Smart cities address practical concerns such as safety and efficiency, making them attractive places to live and work.
Digital intelligence plays a crucial role in building smart communities. It involves utilizing state-of-the-art technology, real-time data, and analytics to create intelligent infrastructure. This intelligence consists of three layers: connected devices and sensors, smart applications for data analysis, and individuals who adopt and use these applications to make informed decisions. All these layers are essential for harnessing the collective intelligence generated by cities and communities.
Digital solutions have long been recognized for their ability to enhance city life in a cost-effective manner. According to McKinsey, these solutions can improve quality-of-life indicators by 10-30%. Boldyn Networks supports the establishment of smart communities by providing neutral host infrastructure and expertise. This infrastructure enables high-capacity, high-availability, and multi-use communication networks, connecting and optimizing data to create better cities. The process starts at the community level, and this blog series will explore the various use cases for smart city technology.
Connectivity is a vital requirement for residents and businesses within communities. BAI's private network capability, for example, improves supply chain management and asset monitoring in factories, while IoT health-monitoring devices securely record health data in the healthcare sector. Universities can provide private, secure, and fast connections for hybrid learning environments.
There are three layers of connection that enable dynamic interaction in cities. Connected councils offer digital services such as smart lighting, traffic congestion management, and smart community kiosks. They also facilitate waste management, environmental monitoring, and public safety initiatives. Citizens can use free Wi-Fi to access digital wayfinders and engage seamlessly with local authorities.
Connected venues within cities and towns enhance facilities management, operational management, and attendees' experiences through open and private networks. These networks enable CCTV, security and crowd management, and communication.
Connected transport capabilities keep people and goods moving smoothly within a city. They provide real-time public transport information, digital payment options, intelligent traffic signals, and congestion management. Citizens benefit from features like smart parking, e-hailing, and ride-sharing.
BAI collaborates with municipal authorities and designs innovative engineering solutions to connect communities. For instance, the partnership with Sunderland City Council aims to deploy smart technologies to create a safe, dynamic smart city with improved jobs, efficient transport, and a low-carbon digital economy.
BAI's technology not only enhances backend efficiency but also has a direct impact on people's lives. Citizens receive instant information about transport, traffic, health services, safety alerts, and community news on their mobile devices. Transit Wireless, a BAI company, has deployed over 1,500 small cells in New York City to provide robust connectivity without disrupting existing infrastructure. Additionally, 5G infrastructure is deployed on street assets to extend connectivity throughout the city.
Neutral host solutions offer a valuable and viable option for achieving connectivity, transport, and communication goals. These solutions provide high-capacity, high-availability, and multi-use networks, which are essential for establishing high-speed communication ecosystems.
The next blog will delve into connected communities, exploring their characteristics and the requirements for building them.