AT&T and Boldyn Networks Partner to Boost 5G Mobile Coverage for Millions of SFMTA Riders in San Francisco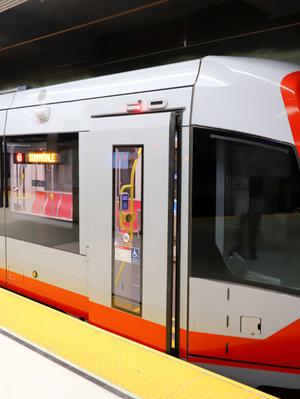 6 July 2023 | San Francisco, California, USA
AT&T and Boldyn Networks, a leading infrastructure provider in the United States and globally, today announced they are bringing significant coverage expansion for the San Francisco Municipal Transportation Agency (SFMTA). Through this partnership, millions of passengers will be getting improved wireless connectivity across tunnels, stations, rail cars, and surrounding areas.
"At AT&T, we're steadfast in our commitment to forging unparalleled connections for our customers, irrespective of their location," said Marc Blakeman, President – AT&T California. "We're thrilled to embark on this transformative collaboration with Boldyn Networks to deliver exceptional mobile experiences throughout SFMTA's systems and communities across the Bay Area."
"We're excited to partner with AT&T to provide seamless and robust 5G coverage across the SFMTA network and bring improved wireless services to the city at-large", said Christos Karmis, CEO of Boldyn Networks' US business. "Our next-generation SFMTA distributed antenna system (DAS) network is an extension of our high-density fiber footprint in the region which delivers 5G wireless connectivity, data center access, and enables connected buildings to better serve residents and businesses across the San Francisco and Bay Area."
This initiative from SFMTA supports BART's critical initiatives in delivering 5G connectivity to riders and surrounding communities, including its new digital railway project. For more information about SFMTA's Central Subway Project, visit sfmta.com/CentralSubway.
---
About AT&T Communications
We help family, friends and neighbors connect in meaningful ways every day. From the first phone call 140+ years ago to mobile video streaming, we @ATT innovate to improve lives. AT&T Communications is part of AT&T Inc. (NYSE:T). For more information, please visit us at att.com.