NEWS
Boldyn Networks boosts 5G private networks strategy with agreement to acquire Cellnex's private networks business unit
The move will also accelerate Boldyn Networks' expansion in Europe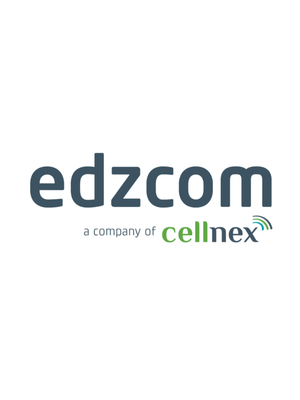 10 November 2023 | London, England
Boldyn Networks (Boldyn), one of the largest shared network infrastructure providers in the world, has agreed to acquire Cellnex's private networks business unit. This largely includes EDZCOM, a Finnish pioneer and European market leaderthat designs, builds, and operates private 4G and 5G networks, predominantly for industrial clients in manufacturing, ports, oil and gas, energy generation, and mining. The agreement further advances Boldyn's private networks strategy and puts it at the forefront of driving digital transformations and industry 4.0 innovation.
As the largest independent provider of private networks solutions, EDZCOM brings experience from +50 implementations in Finland, France, Germany, Spain, Sweden and the UK for world-class enterprises. By acquiring EDZCOM, Boldyn further increases its neutral host capabilities.
Boldyn Networks is already behind complex private networks deployments around the world like Moray East, a wind farm supplying power to approximately 1 million homes in Scotland. In the US, examples of Boldyn's ongoing deployments of private and converged networks include the state-of-the-art 5G infrastructure at the legendary Cowtown Coliseum, and a CBRS private network for enhanced operation and touchless enhancements for visitors at the Dignity Health Sports Park.
As more companies and industries choose private networks to seize digitalisation opportunities, EDZCOM's mobile private network solutions offer high-performance wireless connectivity for enterprise automation, robotics, and real-time remote control and monitoring. This helps unlock productivity and growth and offers continuity and security for business-critical operations. With revenue opportunities for 5G private networks deployments estimated at $109.4B globally1 by 2030, the agreement reinforces Boldyn's role in this space, and positions it to capture its full potential with the additional expertise and geographical coverage that EDZCOM provides.
This move will also accelerate Boldyn Networks' expansion in Europe particularly in Finland, Spain, Germany, Sweden and France, as new markets for the company, and further expansion in the UK & Ireland. Today Boldyn has an important presence in the UK, Ireland, and Italy where it provides connectivity for key verticals. Its 20-year agreement with Transport for London represents a milestone in the company's connected transport strategy. Boldyn's 5G multi-carrier wireless network in first direct arena in Leeds, and the iconic Olympia landmark in London are examples of the company's investment in connected venues. Boldyn's collaboration with Sunderland City for its 5G connectivity project is testament of its focus on building the interconnected cities of tomorrow. The company will now be better equipped to provide existing customers with private networks solutions in Europe and the US.
"Boldyn Networks is leading the way in bringing private networks to our customers so that they can meet all their operational and connectivity challenges", said Igor Leprince, Group CEO of Boldyn Networks. "EDZCOM's team capabilities, impeccable reputation and recognised expertise are an important addition to our team to capture the potential of this market across continents. From venues and wind farms to ports and manufacturing sites, we are building upon being the partner of choice for 5G private and converged network infrastructure projects."
Mikko Uusitalo, CEO of Edzcom emphasised "Cellnex has enabled us to expand from the Nordics to the largest countries in Europe. We are excited about the opportunity to continue our rapid growth now under Boldyn Networks. Boldyn is a great company who is now acquiring a strong, senior team with experiences from over 50 deployments across the UK and Europe. We share the same vision and I am convinced that now as one team we'll consolidate our market leadership in bespoke private mobile networks, expand geographically and  stay committed to customer excellency".
The transaction is subject to customary regulatory and other consents. It's expected to close in Q1 2024.
1GSMA's Private 5G Industrial Networks analysis, June 2023
---
DLA Piper acted as legal advisor to Boldyn Networks. Bird & Bird acted as legal and PWC as financial/tax advisor to Cellnex Telecom/EDZCOM.
About EDZCOM
A Cellnex company, EDZCOM is the Nordic market leader in Edge Connectivity. EDZCOM designs, builds and operates private wireless networks for industrial clients, mainly in manufacturing, ports, oil and gas, energy generation and mining. EDZCOM's solutions are designed and built for the customer, guaranteeing high performance of business-critical communications, and are operated by the customer via dashboard ensuring 100% customer control.
For more information visit www.EDZCOM.com.
About Cellnex Telecom
The efficient deployment of next-generation connectivity is essential to drive technological innovation and accelerate inclusive economic growth. Cellnex is the independent wireless telecommunications and broadcasting infrastructures operator that enables operators to access Europe's most extensive network of advanced telecommunications infrastructures on a shared-use basis, helping to reduce access barriers for new operators and to improve services in the most remote areas.
Cellnex manages a portfolio of around 135,000 sites —including forecast roll-outs up to 2030– in Spain, Italy, the Netherlands, France, Switzerland, the United Kingdom, Ireland, Portugal, Austria, Denmark, Sweden and Poland. Cellnex's business is structured in four major areas: telecommunications infrastructure services; audio-visual broadcasting networks, security and emergency service networks and solutions for smart urban infrastructure and services management.
The company is listed on the continuous market of the Spanish stock exchange and is part of the selective IBEX 35 and EuroStoxx 100 indices. It is also present in the main sustainability indexes, such as CDP, Sustainalytics, FTSE4Good and MSCI.
For more information: http://www.cellnex.com/