RCR Wireless: Big projects & connectivity priorities for a new brand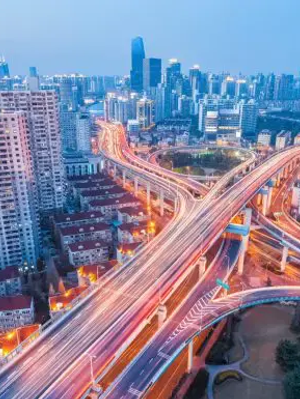 Earlier this year, BAI Communications and its familiar wireless and infrastructure brands  including Mobilitie, ZenFi Networks, Transit Wireless and Signal Point Systems came together under the new Boldyn Networks brand. From the show floor at Mobile World Congress Las Vegas, Boldyn Networks' US CEO Christos Karmis discussed the newly rebranded company's near-term priorities. 
Those include focusing on helping to solve connectivity challenges for three segments of customers: mobile network operators upgrading to 5G; enterprise customers who are weighing their options in both private networks and Wi-Fi; and government/municipal customers from smart city initiatives to connectivity at military bases. 
When it comes to specific projects, Karmis said, "We actually have the two single largest wireless deployment projects in the country going on, that we're driving both of," he said. "And they're ironically both in New York City." 
In New York, Boldyn was already operating the cellular network in more than 200 Metropolitan Transit Authority (MTA) underground stations. Now, he said, the company is doing a major upgrade to bring both 5G and Wi-Fi to hundreds of additional stations—ultimately covering all of MTA's nearly 500 stations, as well as bringing coverage into more than 300 transit tunnel segments and more than 20 river crossings.  
"We've got a great team that is working really hard on this and is going to bring great underground coverage to New York," Karmis said. 
Meanwhile, Boldyn is also working aboveground in New York City. The company already supports the largest municipal Wi-Fi network in the country, the LinkNYC network, which has more than 2,000 access points around the city. That network is being expanded in a multi-year project that will more than double the number of APs to more than 4,000, as well as add 5G cellular connectivity, Karmis said. 
"It's a massive investment in infrastructure in New York," he said.  
Other priorities that Boldyn is focused on for growth areas include expanding indoor connectivity for commercial real estate locations—which, Karmis pointed out, is even more important in 5G, where higher signals provide less in-building penetration—and private networks. 
In private networks, he said, Boldyn sees potential in non-public venues such as manufacturing facilities and ports, where "even small improvements in efficiency translate to huge improvements" in financial or productivity benefits. But the company is also focused on providing private networks as an overlay in large venues where it may already have an existing DAS or other infrastructure for cellular connectivity. "We're really looking at it as a solution to provide connectivity to things like mobile point of sale, or ticket scanning, or media devices—basically, the operational infrastructure that the venues want for their operations," he explained. With Boldyn's experience in both Wi-Fi and traditional cellular and its network operations center (NOC) already equipped for 24/7 monitoring, Karmis said, the company is well-positioned to design, build and operate high-density, critical private networks.