Cities, government and military
Wireless infrastructure that bridges the digital divide
People, communities and organisations of all kinds need reliable wireless connectivity to thrive. Our neutral host solutions help everyone get access to essential voice and data services.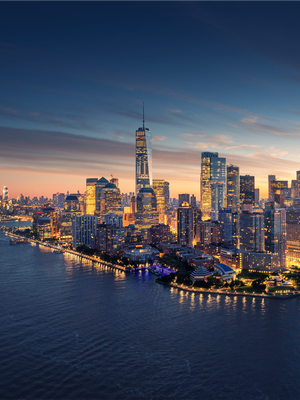 Smart cities
Smart cities
Get connected with neutral host smart city infrastructure
What makes a smart city? Fast, high-capacity wireless connectivity that stretches from boundary to boundary. Internet of Things (IoT) applications that transform streetlights, bins and transit systems into something greater. Dependable online access – for everyone.
DAS networks. Secure public Wi-Fi. 5G small cells. Fibre-optic networks. We design, deliver, run and maintain them all – and take on the upfront costs and all the risks that come with deploying and managing these networks. That's the beauty of a neutral host.
We fund the installation ourselves, through public-private partnerships or other means. We take on the risks and responsibilities of operating and maintaining vast, city-spanning networks. You get the energy-efficient wireless infrastructure needed to build a smart community of the future.
We work with you to design your smart city network, bringing best-in-class technology from around the world to meet the needs of your residents and local businesses. Our smart transit and smart city platforms work with technology from all vendors, making it easy to deploy new solutions.
Public safety services
Public safety services
Keep critical communication systems online
First responders must be able to communicate and coordinate at any moment. But networks can fail during natural disasters or hit capacity limits in a crisis – just when they're needed most. Public safety services all over the world trust our solutions to keep their critical networks online.
We deliver public safety networks that reach everywhere people might need them, including subway systems deep underground. From DAS systems to public and private wireless networks. Whatever infrastructure you need to keep people connected, we can design, build and run it.
As a neutral host infrastructure provider, we can even deliver these public safety solutions at no cost to you – through a public-private partnership or other funding arrangements.
Military
Military
Bring mission-critical connectivity to every military base
Dependable connectivity is vital to military bases. It improves mission readiness and quality of life for the personnel and families living on them. But with traditional approval processes, it can take years to get the right wireless infrastructure on base. We do things differently.
From 18 months to several years. That's how much faster we can deploy wireless infrastructure on U.S. bases thanks to our smart planning processes. We work closely with carriers, commanding officers and staff at each base to make a plan that meets everyone's needs.
Our neutral host solutions allow multiple carriers to offer services through the same infrastructure. That lets us look at deployments holistically rather than seeking approval for every single project. So military bases can benefit from 5G, smart applications and other innovations sooner.
Army. Navy. Air Force. Marine Corps. Our advisory team includes veterans from every U.S. military branch. We understand the military and the connectivity bases need – and can deliver the right infrastructure for maximum mission-readiness and a better quality of life.