Diversity, equity & inclusion
We're committed to creating an inclusive, diverse and equitable workplace. One where every employee can be their best. Where we work together to achieve our collective goals. Where we all belong.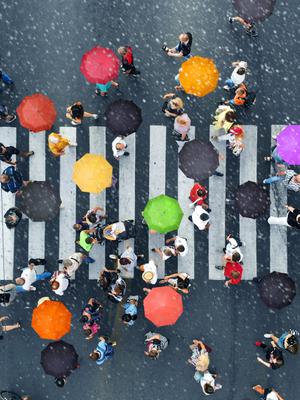 Committed to action
Boldyn Networks is part of the UN Global Compact, the world's largest corporate sustainability initiative. As a member, we've committed to building a more sustainable future and to reducing inequalities across our business. In January 2023, we launched our Global Inclusion Diversity Equality Action (IDEA) strategy, which will play a key role in helping us to deliver on these commitments in the coming years.
A strong foundation
Across the globe, we're reviewing and rebuilding our processes and policies. Ensuring that we're inclusive of different perspectives, lifestyles and backgrounds. We've invited representatives from across the business and our locations to join our Global IDEA Council. Together, they are developing our strategy, tracking our progress, championing initiatives, and building community engagement.
"I joined the IDEA Council to play a role in supporting efforts to improve inclusion, diversity, and equality at Boldyn Networks. To be a voice for others and create an environment where everyone can participate to their full potential and is valued for their contribution."
— Cailin Murphy
Business Development Executive and IDEA Council Member
An inclusive environment
We're focused on creating an environment where you not only feel included, you feel respected and valued too. Where you can speak up, ask questions and share your ideas. We're launching several initiatives globally to raise awareness and educate our people. So that together, we can celebrate our individual differences as well as our collective strength.
A diverse workforce
Diversity recognises the ways we differ. Our backgrounds, perspectives and experiences. What makes us unique. And it's important to us, to our future. To build a workforce that's representative of the societies we serve. So that we can listen, learn and understand how to solve our customers' problems in the smartest ways possible.
Building a diverse workforce means considering how we recruit and how we hire. How we develop, reward and recognise our people. With a specific focus on gender, ethnicity and cultural diversity, we're setting ourselves targets for the years to come.
Join us
Interested? Explore our latest vacancies and find a role where you can build your future.