BAI's Group Chief Technology Officer elected to the Board of Wireless Broadband Alliance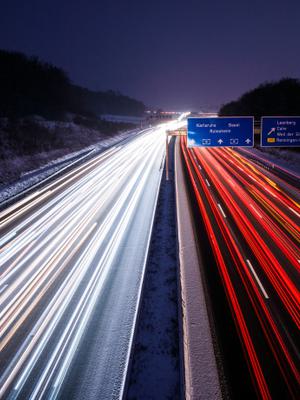 This media release/news item was published prior to our rebrand to Boldyn Networks in June 2023. Learn more about our rebrand here.
BAI Communications (BAI), a member of the Wireless Broadband Alliance (WBA) announced that Brendan O'Reilly, BAI's Group Chief Technology Officer, has been elected to the board of directors of WBA for a two-year term, commencing from 1st January 2023.
The WBA is a global organization that enables the collaboration between service providers, technology companies, cities, regulators, and organizations within an interoperable wireless ecosystem, with the objective of connecting people with the latest Wi-Fi initiatives. WBA's membership is comprised of major operators, identity providers and leading technology companies. Mr O'Reilly joins WBA Board representatives from AirTies, AT&T, Boingo Wireless, Broadcom, BT, Cisco Systems, Comcast, Telekom Deutschland, Intel, Reliance Jio, Turk Telekom and Viasat.
BAI shares a common objective with all WBA members of equipping millions of people with accessible wireless connectivity they can rely on. This is aligned with BAI's advanced vision to deliver the next generation of connected places and create smart communities.
Through BAI's Group companies, it is designing, building, managing, and maintaining high-capacity wireless and wireline infrastructure to deliver optimal coverage in the most demanding and challenging environments. These include mass transit systems, real estate, and large venues like airports, sports stadiums, and entertainment arenas. Being a member of WBA, responds to BAI's collaborative approach to stay up to date with industry standards when envisioning solutions for tomorrow's network infrastructure.
Commenting on his appointment, Brendan O'Reilly said: "The WBA has been an incredible supporter for us at BAI during our transformation journey as a leading provider of neutral host infrastructure. Not only I appreciate being elected as part of WBA's Board, but I see a lot of opportunity to collaborate and exchange ideas with other respected WBA members to accelerate the delivery of advanced 5G technologies and the adoption of NextGen Wi-Fi. The diversity of this network is what helps taking wireless technologies forward."
Tiago Rodrigues, CEO of the Wireless Broadband Alliance, said: "We warmly welcome BAI to the WBA Board, and I am personally very much looking forward to working with Brendan O'Reilly to further develop the Wi-Fi experience via the global ecosystem. In working together with other members of the WBA, we will drive innovation and push the boundaries of what is possible. We will continue to strive to connect cities and communities around the world, develop new business models and use cases, and create industry standards."