Boldyn Networks reinforces united strategic vision, announces major wins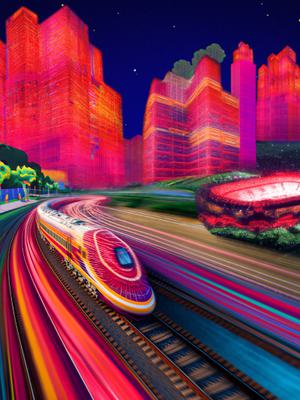 28 June 2023 | London, England
Boldyn Networks officially launches today with a relentless focus on delivering next generation wireless technology that will transform the way people live, work and play.  
One of the largest neutral host network providers worldwide, Boldyn Networks brings together innovative, bold, and dynamic thinkers from six global companies1 grounded in years of experience supporting customers in the public and private sectors. With a unique game-changing brand identity rooted in AI-created imagery the new powerhouse is rapidly increasing its positive impact on the industry.
 "This is an exciting first day for us at Boldyn Networks – a day to reiterate our compelling vision of unlocking the power of an interconnected future – a day that marks the next stage of a journey to set us apart from any other player in this sector," said Igor Leprince, Group CEO of Boldyn Networks. "No other company has completed the breadth and scale of projects we have as a combined entity. Now as one team, we have very ambitious goals, and we aim to deliver flawlessly on the existing projects we have won and continue to accelerate our growth in the next five years." 
A united strategy that's bringing major wins
The power of Boldyn Networks' combined companies is already in motion. It has been selected to build new advanced networks projects including: 
The Cleveland Cavaliers: Boldyn Networks is building a state-of-the-art multi-carrier network, equipped with advanced neutral host indoor Distributed Antenna System (DAS) technology for The Rocket Mortgage FieldHouse in Ohio, US, home of the Cleveland Cavaliers NBA basketball team. The network will offer lightning-fast 5G connectivity for fans during games and events for unmatched wireless experiences at the 19,432-seat venue and its surroundings. The network will support all 5G spectrum bands, including 2.5GHz and C-band, ensuring seamless connectivity. 
first direct arena – Boldyn Networks is a long-term partner of ASM Global in the design and enhancement of connectivity services for their entertainment venues. Boldyn Networks will deploy a new 5G multi-carrier wireless network in the 13,000-seat first direct arena in Leeds, UK, one of ASM Global's properties. The neutral host network will offer visitors high-speed, high-capacity mobile connectivity regardless of their carrier service.  
These follow the recent news about the company's ongoing state-of-the-art 5G connectivity deployments in Nashville Yards' new state-of-the-art 4,500-capacity music venue, and in the upcoming iconic Olympia complex in London, expected to receive +10 million visitors per year. 
All these projects, together with other existing deployments2 worldwide reinforce Boldyn Networks' strategic focus on four key pillars: connected transport, connected venues and enterprises, next-gen networks, and connected cities and communities.  
As part of its transformational journey the company is committed to deliver advanced connectivity that can shape the smart communities of the future in a sustainable and responsible way3.  
It is working on closing the digital divide through continued collaboration with industry partners and focus on public-private partnerships. Its participation in the LinkNYC project, the largest free public outdoors Wi-Fi network in the US; its long-term partnership with Transport for London as the 4G/5G underground backbone for London's connectivity and emergency services; and its involvement in the Sunderland smart city development are a testament of Boldyn Networks' vision for a converged ecosystem for connected communities.  
At the heart of Boldyn Networks is a team of 800 employees who identify themselves with a long-term purpose of unlocking the power of an interconnected future for everyone. This strong purpose together with an industry-leading portfolio of 4G LTE, 5G, Wi-Fi, and fibre solutions, make the company the partner of choice to design, build, own and operate critical networks in the most challenging environments. 
Boldyn Networks. Reimagine tomorrow. Transform today. 
Watch a courtesy company video Innovators & Disruptors series on CBSNews.com.
Get to know the new Boldyn Networks at www.boldyn.com. 
---
Notes to Editors:
1Starting today, BAI Communications in the UK and Europe, Mobilitie, Signal Point Systems, Transit Wireless, Vilicom and ZenFi Networks together become the technology powerhouse Boldyn Networks.
2Boldyn Networks' existing deployments include: connectivity for 6 major transit systems like TfL and the MTA, with nearly a thousand stations covered around the world, serving 550 million passengers annually; more than 300 neutral host public venues like L.A.'s Crypto.com Arena; 126,000 small cell sites; 77 co-location facilities; nearly 3,000 miles of fibre and 300 macro towers. This is in addition to some of the largest Wi-Fi networks above and below ground in cities like NYC, Las Vegas, and London, including up to 4,000 Link kiosks in NYC; and connectivity deployments in 75 US military bases.

3Boldyn Networks is also presenting its 2023 Sustainability report outlining its ESG framework.