Industry expert Jay Walder joins BAI Communications Board of Directors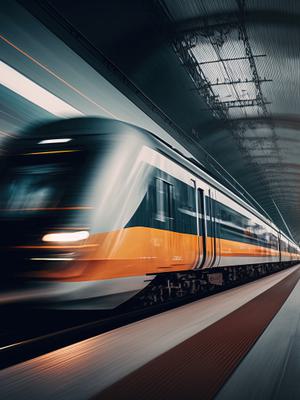 This media release/news item was published prior to our rebrand to Boldyn Networks in June 2023. Learn more about our rebrand here.
BAI Communications (BAI), a leading global communications infrastructure provider, announced the appointment of Jay Walder as a new non-executive director of BAI's Board. Mr. Walder brings with him more than 35 years of a distinguished international career and unparalleled experience working in transport, property and infrastructure in the United States, the United Kingdom, Hong Kong, and Singapore.
Mr. Walder's career in transport includes his previous roles as: CEO and Board Member of the Hong Kong Mass Transit Railway (MTR) where he led the company to build a portfolio of rail and property-related operations in Hong Kong, Mainland China, Europe, and Australia; Chairman and CEO of the New York Metropolitan Transportation Authority (MTA); and earlier in his career, Managing Director, Finance and Planning at Transport for London (TfL). Today he is a senior advisor to McKinsey & Company and is also on the Board of Advisors of the Taubman Center at the Harvard Kennedy School where he was previously a Lecturer in Public Policy. Mr. Walder has been on the Management Committee of Transit Wireless, a BAI Group company, since 2018.
Previously, Mr. Walder was CEO and Board member of Virgin Hyperloop, leading the commercialisation of the world's first hyperloop system. He was also President and CEO of Motivate International, the largest bike sharing company in the United States where he led a dramatic turnaround before its sale to Lyft in 2018. In the early 2000's he was global leader of McKinsey's Infrastructure Practice and Partner in London.
Mr. Walder's addition to BAI's Board reinforces the company strategy around connected transport and brings additional leadership and expertise to BAI's flagship projects in that field. These include: BAI's 20-year-contract with TfL to build a city-wide integrated communications network that is fast-tracking London's evolution as a smart city; a 30-year license with the MTA to provide cellular and Wi-Fi service to the New York subway through Transit Wireless; existing agreements to bring next-generation wireless connectivity to the public transit systems in Seattle and the San Francisco Bay Area through Mobilitie; and long-term partnerships to provide essential communications networks to subway systems in Hong Kong and Toronto, serving billions of underground passengers every year.
Igor Leprince, Group Chief Executive Officer at BAI said: "I have had the pleasure of working with Jay over the last few years and we're grateful and fortunate to have him join the BAI Board. Jay's experience in transport, property, infrastructure, and public policy is unparalleled and will help lead our business into the next wave of growth, particularly within connected transport. I've come to appreciate Jay's personal advice in building our BAI business and innovating in the development of leading transport deployments, often in complex transit environments."
Commenting on his appointment, Mr. Walder said, "I'm looking forward to joining the BAI Board and contributing further to the success of this fascinating company at a time when public transportation is at the centre of the development of smart cities and serving an increasing number of users with high expectations for digital connectivity. I'm excited to support BAI's next developments as a leader in advanced networks and shared infrastructure solutions."
Steve Pusey, Chair of BAI's Board of Directors said: "We are excited to have Jay join the BAI Board and look forward to leveraging his vast knowledge, his international experience, and the great value he brings to BAI's role as a key partner to transit authorities in their technology advancement."
Together with the rest of the BAI Board, as non-executive director, Mr. Walder will provide counsel, support, and oversee the overall strategic direction of the organisation, as it continues to expand its global footprint and build its vision of connected places to create smart communities.
Mr. Walder assumes his role as non-executive director this month by joining his first BAI Board meeting on 28 November.