TRANSPORT AUTHORITIES
Fast, reliable connectivity for better passenger experiences
Down the street. Underground. Over water. Wherever your transport system goes, our neutral host wireless infrastructure can keep your passengers connected – and safe – throughout their journeys.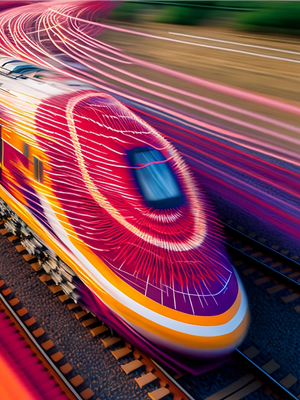 Transit
Transit
Run your system better, transform the passenger experience
Maintaining ridership. Managing your fleet. Keeping stations and vehicles safe. It's a busy business – one that demands seamless wireless connectivity everywhere you operate. And that's what you get with our neutral host solutions: fast, secure, reliable coverage across your entire network.
Our certified engineers can put subway Wi-Fi, small cells, DAS networks and more in hard-to-reach, high-traffic areas. And we can do it at no cost to you through public-private partnerships or other funding models. That's good for your passengers. Good for your business.
Provide a better experience from the moment passengers set foot in your station or hub. Offer quick and convenient ticketless entry. Automatically adjust cooling and heating with smart climate controls. Update passengers immediately about any schedule changes.
Let riders join video calls or stream their favourite shows, even when underground. Enhance security with reliable public safety networks and real-time video feeds. Use data analytics to address overcrowding, plan better routes and schedule proactive maintenance to keep your fleet in top shape.
New York's Metropolitan Transit Authority. Hong Kong's Mass Transit Railway. Transport for London. San Francisco's Bay Area Rapid Transit. We've worked with major transit authorities, connecting some of the biggest transportation systems in the world. And we can do the same for yours.