Blog
Our first day as Boldyn Networks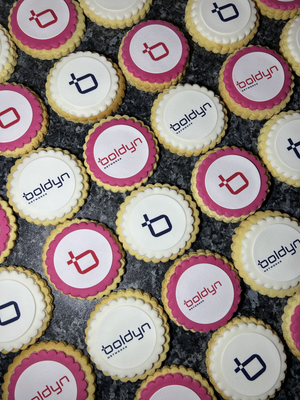 It's been a monumental first day for us as we start a new chapter as Boldyn Networks.
Boldyn Networks is clearly more than a logo, more than a brand, it underpins what we all stand for... a compelling vision for an interconnected future that will make people's lives better.
It's a direct expression of our values, of the work that our hundreds of passionate people across the world take on every day to design tomorrow's network infrastructure.
As I reflect on this first day, I have to say, I loved to hear the positive comments from all colleagues when celebrating together as a combined entity worldwide. One voice. One same customer focus.
And I know it's not only about the new Boldyn-branded hoodies or pens… although they are nice 😉, it's about a genuine collective commitment from everyone to be the partner of choice for our customers.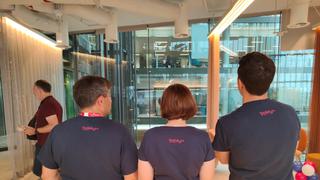 Simply put, at Boldyn Networks we focus on connecting the spaces where people work, live and play, no matter how large or challenging those are. And I have to say we take every project as an opportunity to make a lasting impact!
Think of complex subway systems like in Hong Kong, London, and New York where we're enabling connectivity for billions of rides annually. Or a large sports stadium like the Crypto.com Arena that can host 20,000 fans, where you don't see it but we keep you connected from the minute you leave your car in the parking lot all the way to your seat, no interruptions.
We build neutral host networks wherever they're needed most, making them more sustainable, free of digital divides and the basis for smarter public services.
Like I shared back in March, I couldn't be more pleased with what we have accomplished to this point. We're behind the largest free public outdoors Wi-Fi network in the US through the LinkNYC project. We're supporting military personnel and their families to stay connected in 75 remote US military bases. We bring full mobile connectivity to the world's largest wind farm that powers 1.4 million homes. The neutral host network we're delivering across the London Underground is providing citizens and visitors with access to high-speed coverage in 137 stations, platforms, and 400kms of tunnels in a quite busy but digital and tech-advanced capital city. We'll be building and operating the emergency services network in the tube. With connectivity, they also feel safer. And I could go on and on…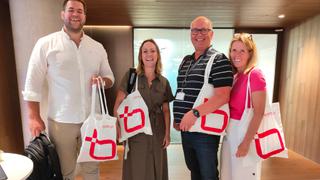 I feel very proud of everything we do, and I trust that our innovative, bold and dynamic approach will make our vison a reality.
Last but not least, I'm deeply grateful to our Boldyn Networks leaders at our headquarters in London, in North America, in Europe and in Asia, who will take us into this exciting new chapter. We could not be in better hands.
I hope you're as excited as me for our new Boldyn Networks organisation!