Network operators
Expand your reach quickly with neutral host infrastructure
There's no need to take on all the risks, responsibilities and upfront costs of building and managing network infrastructure. Our neutral host solutions let you share them – and get all the upside.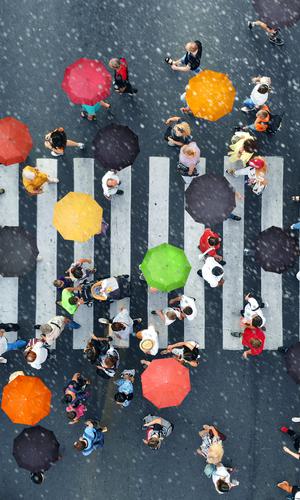 Mobile network operators
Mobile network operators
Reach more customers and improve service – without the cost
It takes a lot of time and money to build wireless infrastructure. But you need it to meet your subscribers' expectations for fast, reliable connectivity everywhere they go and to grow your customer base. Good news: there's a better way to do it than building it yourself.
Our neutral host solutions offer the benefits of fast infrastructure rollouts without the massive upfront costs. Multiple carriers can use our wireless equipment to reach subscribers – sharing and spreading out deployment costs and risks. Plus, we take care of network management and maintenance.
We build and run 5G small cells, communication towers, distributed antenna systems (DAS) and other wireless infrastructure all over the world. So you get fast access to major markets and connections in hard-to-reach places. Including underground transit systems and rural regions.
We're always investing in and expanding our neutral host networks. And then passing on the benefits to mobile network operators like you.
Fixed network operators
Fixed network operators
Serve subscribers with best-in-class fibre networks
Fibre offers the fast speeds and high reliability customers want. But running cables underground, through tunnels, over river crossings and wherever else they're needed is hard work. And expensive. It's why our neutral host fibre networks make so much sense for fixed network operators.
We're a neutral host infrastructure provider. That means multiple service providers can use our fibre networks to reach their customers. Our networks already connect some of the world's biggest cities. And if you need fibre anywhere else, we can run it there for you.
Virtual network operators
Virtual network operators
Offer better service with neutral host infrastructure
Need more capacity? Better performance? Broader coverage? We can make it happen. Our neutral host wireless infrastructure supports multiple traditional and virtual mobile network operators, giving you access to dense deployments in major cities.
Enhance your mobile connectivity with our Wi-Fi offloading service. Giving your roaming subscribers better service and coverage wherever we've deployed a public Wi-Fi network.