Our people stories
Do great work & lead the industry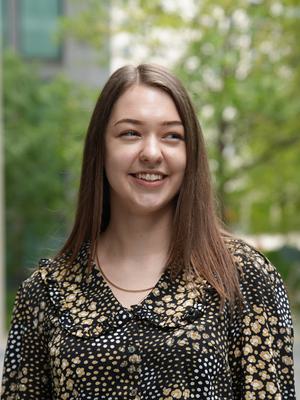 Did I expect to become a Radio Frequency Engineering Apprentice? Not at all. But do I love it? Absolutely. I joined Boldyn Networks in 2022 with five others as an apprentice on the Radio Frequency Engineering program. I came to the role without knowing what the program offered, but on assessment day, I spoke to engineers about what it involves, and I just grew more and more excited. It was like a lightbulb moment. I finally discovered what I wanted to do. To be able to learn, earn money and be part of work that makes an impact. Radio Frequency is all about building connections.
So, when I worked on the Transport for London (TfL) project, we were developing infrastructures that enabled mobile connectivity underground. That one was challenging. There's not a lot of space between the trains and the tunnels. And a lot of the materials used to block the signals. We had to be strategic in where we built and adopted unique, advanced technologies so that the infrastructure could work. It impacts millions of travellers every day. Our work enables so many technologies to come to fruition and be used in the world in a way that makes a huge difference to everyday life. It's a learning process that is very rewarding.
Did I expect to become a Radio Frequency Engineering Apprentice? Not at all. But do I love it? Absolutely
— Egle Kryzeviciute
Associate RF Engineer
The culture here is extremely welcoming and supportive. When I first walked into that assessment day, I was the only girl. I had my doubts, but I could see from day one that Boldyn Networks is really putting in the work to become more diverse. Karren Brady was hosting a women's STEM and Business event, and my mentors arranged for me to attend. I came away from it feeling empowered and inspired. The company are continuously encouraging discussions around issues that affect women in the workplace and there's so much awareness around diversity here. It's a revolutionary time for the company and I'm glad to be part of its growth.
Do great work & Lead the industry
Want to join Egle and the rest of our team? Interested? Explore our latest vacancies and find a role where you can build your future.