News
Boldyn Networks' Jeff Garte Joins INCOMPAS Board of Directors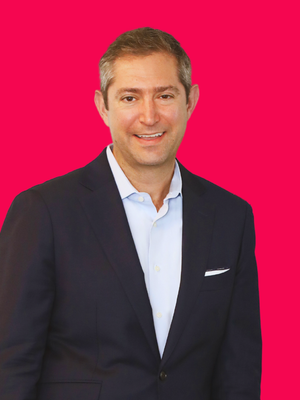 WASHINGTON, D.C. – INCOMPAS, the internet and competitive networks association, today announced that Jeff Garte, Boldyn Networks' President of Northeast business, has joined the association's Board of Directors.
"We are proud to welcome Jeff and Boldyn Networks to our Board," said INCOMPAS CEO Chip Pickering. "INCOMPAS supports member companies in their growth and expansion by ensuring the broadband and communications market is open and competitive. Boldyn Networks is a perfect example of our membership and is a dynamic company experiencing tremendous growth trajectory."
Boldyn Networks acquired ZenFi Networks (an INCOMPAS member company) in December 2022. Before that, the company acquired and merged with other leading U.S. network infrastructure companies: Mobilitie, Signal Point Systems and Transit Wireless. Each company is at the forefront of building neutral host, next-generation networks for public transportation, sports and entertainment venues, real estate properties, hospitality venues, military bases, smart cities and more. 
"With every deployment of our 5G, Wi-Fi and fiber network infrastructure, Boldyn Networks continuously drives the technological innovation to support the economic development and digital access for our communities," said Boldyn Networks' Garte. "An open and competitive environment for connectivity is the catalyst for any successful neutral host network, and I am honored to be a part of the INCOMPAS Board of Directors, which advocates for such a mission."   
At Boldyn Networks, Garte leads a customer-focused strategy in the Northeast and collaborates with mobile network operators and enterprise customers to develop and expand fiber networks and neutral host infrastructure. He became the Northeast President of Boldyn Networks when the company merged its entire global portfolio under one brand in July 2023. Prior to that, he was the CFO of their NY-based subsidiary, Transit Wireless. Garte has held various senior roles in the telecom and financial industries. He was the CFO of Globecomm and held high-ranking positions at Hibernia Networks and AboveNet Communications. Garte began his career in the investment banking divisions of Evercore and UBS.
Source: Incompas
---
Going to the INCOMPAS Show in Tampa, Florida, on October 8-10? Click here to meet with us.