Boldyn Networks rolls out new fibre network across the London Borough of Sutton to boost public safety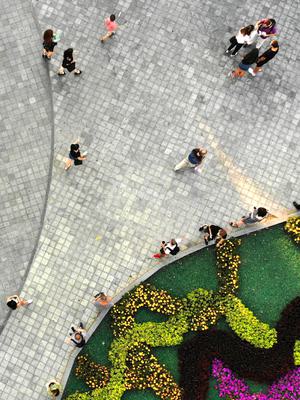 Boldyn Networks has built a new fibre network to improve CCTV across Sutton
The project was grant funded by the Greater London Authority (GLA), via Transport for London, to improve digital connectivity across London's boroughs following a successful bid as part of the Government's 'Getting Building Fund'  
The high-speed fibre network is part of a wider Mayoral programme to build the foundations for smart city applications across London boroughs
20 July 2023 | London, England
Boldyn Networks (formerly BAI Communications) is helping to improve public safety across Sutton by providing new fibre connections which will allow a significant improvement to the borough's CCTV network.
Boldyn Networks has installed a new high-capacity fibre network that will boost image quality and reliability of 21 CCTV cameras across the borough. This improvement will allow the footage to be accepted as evidence in court. The cameras have been connected to extend the current CCTV network and will link to the local police centre.
The project was funded by the Greater London Authority (GLA), through TfL, following a successful bid as part of the Government's 'Getting Building Fund', and forms part of a wider scheme to improve digital connectivity across London boroughs so they can deliver new or improved digital services across London.
The high-speed fibre network, which forms a key part of the Mayor of London's Connected London programme, will provide the foundation for smart city applications to allow borough councils across London to respond to the challenges they face in city planning and delivering improvements for residents and businesses.
The programme will create a new high-capacity fibre network, allowing boroughs to utilise the 'Internet of Things' to introduce smart solutions. These could include new sensors to monitor air quality, better monitoring of traffic congestion, as well as supporting councils to enhance public safety in towns across London.
Theo Blackwell, Chief Digital Officer for London, said: "Ensuring that every borough in London has a strong and reliable digital infrastructure, powered by the latest innovations in digital technology, is at the heart of the Mayor's mission to make the capital a better, safer and more prosperous place for all. The rollout of this new fibre network in Sutton, funded by City Hall and delivered by Boldyn Networks, will significantly improve public safety and connectivity in the borough, and has great potential to positively transform local services in the future."
Billy D'Arcy, CEO of UK & Ireland at Boldyn Networks, said: "Reliable digital infrastructure is the foundation of innovation, and working with the London Borough of Sutton to boost connectivity will help to improve safety and enhance local services for residents and businesses. We look forward to working with other boroughs to drive connectivity across London to create better communities to live, work and thrive. It is vital for all London boroughs to improve their digital capabilities, and rolling out better quality CCTV is one example of the great benefits that high-speed digital infrastructure provides for Londoners."
Councillor Sunita Gordon, Lead Member for Resources at the London Borough of Sutton, said: "We are committed to delivering the best services for our residents and part of being an efficient and well-run Council is looking to the latest digital innovations to help connect and better serve our residents. Through this partnership with Boldyn Networks and the Greater London Authority we have enhanced our digital connectivity which will help to ensure that the borough is better connected now and in the future, as well as making sure we remain the safest place to live in London through better connected CCTV."
Notes to Editors:
Boldyn Networks has used Virgin Media Wholesale as a third-party Fibre supplier to connect the 21 CCTV locations.

The cameras will not be used for traffic purposes but will enhance public safety through their deterrence of criminal and anti-social behaviour. 

London Boroughs can raise their interest in working with TfL and Boldyn with their sub-regional connectivity leads or get in touch with the Connected London Team at the GLA directly.