Experienced board executive Jan Babiak joins BAI Communications Board of Directors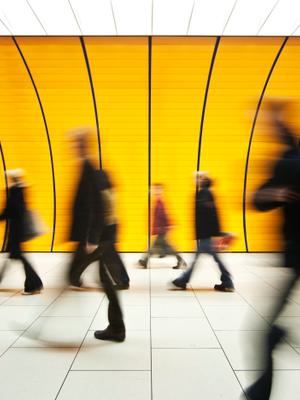 This media release/news item was published prior to our rebrand to Boldyn Networks in June 2023. Learn more about our rebrand here.
BAI Communications (BAI), a world leader in shared communications infrastructure, announced that Jan Babiak, a seasoned executive with decades of experience in board roles, is joining BAI's Board as Audit and Risk Committee Chair and non-executive director.
She takes over from Bart Vogel who has been on BAI's Board for the past seven years, and who will support Jan during the handover period.
Ms. Babiak brings to BAI broad P&L leadership experience, as well as insight into how digital and legacy technologies impact M&A, business transformation, cyber risk, strategy, operations, and stakeholder engagement. Before starting her board career, she spent 28 years with Ernst & Young, where she also developed a unique expertise in the areas of regulatory, public policy and environmental, social and governance (ESG) reporting.
Today, she serves on the board of two publicly listed companies: she is Chair of the Audit Committee and a Finance Committee member of Walgreens Boots Alliance Inc.; and she sits on the Nomination and Governance Committee and chairs the Audit and Conduct Review Committee for Bank of Montreal, the eighth largest bank in North America. Jan also has experience serving on private PE-backed, family owned, and employee-owned company boards.
BAI's work in connecting places, transport, venues, and increasingly enabling smart communities, makes it of utmost importance to work hand in hand with local governments, enterprises, and public partners. As an accomplished executive in regulatory and public policy, as well as ESG reporting, Ms. Babiak will add great value in these areas while reinforcing the company's increased focus on inclusion, diversity, and equity.
Igor Leprince, Group Chief Executive Officer at BAI said: "I'm very pleased to welcome Jan to the BAI Board. Her board career serving public and private companies and influence will be instrumental in envisioning the next stage of BAI's growth as we work on reimagining the advanced networks of a connected future."
Commenting on her appointment, Jan Babiak said: "I am thrilled to have the opportunity to work with BAI's board and executive members. I've witnessed BAI's transformation in the past two years and increasing credibility within the telco industry, and I'm looking forward to support it throughout their upcoming endeavours."
Steve Pusey, Chair of BAI's Board of Directors said: "Jan is a great addition to the BAI Board, we highly value her experience in the risk and compliance, and sustainability areas. He added: "I also want to personally thank Bart for his active participation as Audit and Risk Committee Chair for the past seven years, and for his support in building BAI's current organisation."
Ms. Babiak holds a BBA in Accounting, an MBA, and a US CPA license. She is also a current Certified Information Security Manager (CISM), a Certified Information Systems Auditor (CISA), and a British Chartered Accountant (FCA). She sits on the Advisory Board of the Nashville Chapter of NACD and is co-founder of the Tennessee Chapter of Women Corporate Directors. From 2011 until 2019 when she termed out, she served the Institute of Chartered Accountants in England and Wales as a Council Member.
In 2017 she was named by NACD Directorship magazine as one of the most influential people in the boardroom community. Agenda, a Financial Times publication for board members, named her in their 'International 100: Top Board Candidates with Global Skills' and the Confederation of British Industry named her as their inaugural First Woman of Technology. She was lead author of a then definitive book on board level oversight of IT and cybersecurity 'Defending the Digital Frontier: Practical Security for Management' and is published on sustainability, cyber security, governance, technology, digital transformation, and diversity.