Manufacturing, Windfarms and Logistics
Top-tier connectivity to enable your digitalisation journey
Advanced robotics, AI, cloud computing and smart sensors are changing everything. Reap the benefits of Industry 4.0 with wireless infrastructure designed, deployed and run by Boldyn Networks.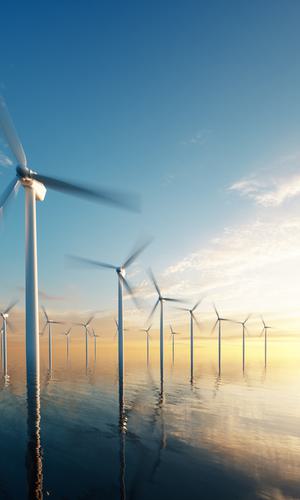 Manufacturers
Manufacturers
Get ahead of the competition with next-gen networks
From connected machines to smart assembly lines, Industry 4.0 offers benefits that are too good to pass up. Faster production. Better site security. Improved worker safety. These digital solutions are critical to keeping pace with – and beating – your competitors.
To make Industry 4.0 work, you need fast, reliable, low latency connectivity across your site. That's tough to do if you have a sprawling campus made up of multiple buildings. We can design, build and run the wireless infrastructure you need to bring the right connectivity everywhere.
A private 4G/LTE or 5G network that puts you in control. A DAS network that brings seamless coverage to every part of your campus. Whatever networks your site requires, we can deliver them – laying the foundation to power AI, automation, digital twins and other innovations.
Windfarms
Windfarms
Power innovation with world-class wireless connectivity
Trust our experience and expertise to deliver the 5G wireless connectivity you need to transform your operations. Connect all your digital technologies and your employees as well – wherever their jobs take them – to keep them healthy and safe.
We work closely with you to design a wireless network tailored to your needs, including offshore 4G and 5G networks. Then we build and run it, – ensuring your technologies and staff always stay connected.
Smart sensors, digital twins and other innovations can help you produce more energy. But it takes the right network to connect those technologies: fast, low latency, high capacity, broad coverage. And that's often a problem for offshore or other hard-to-reach locations.
Ports
Ports
Keep goods flowing with 5G-enabled automation and more
The flow of goods and raw materials never ends. Even a small hitch can cause big delays. In the process, it's easy for containers to go missing. Automation and smart technologies can solve these challenges but require fast, reliable connectivity. How can you bring that kind of coverage to your port?
We deliver the networks you need for machine-to-machine communication, asset tracking and other critical applications. 4G and 5G private networks. DAS networks. Whatever your port requires for total wireless coverage, onshore or off, we can design, build and run it.
With the right networks, you can roll out innovations that are good for your operations – and your employees. Bring in autonomous straddle carriers, cranes and other equipment that spare workers from tedious or dangerous jobs. And keep critical safety systems and applications online at all times.